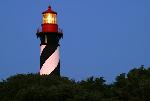 St. Augustine, FL
Click on the picture to
view the entire album
Today's Events
Tomorrow's Events
210 Community Alliance News
Helping Hands of
St. Johns County

The year is coming to an end and we are still busy helping others. About 100 Bags of Hope were made at our October meeting on the 28th. These spirit filled bags contain messages of hope and encourgagment for undergoing treatment for breast cancer. Click Here to read more.

Gardening Tips

Click Here to learn about the types of flowers, vegetables, herbs and more to plant. Also, learn how to maintain your grass so it's healthy and green.

Upcoming Events

Click Here to learn about festivals, concerts, parades, & more around town in the upcoming weeks.

Newcomers Provide Charitable Funds- Being a newcomer to the St. Johns area, or having a new life change and wanting to make some new friends, click Here to read more.